Tampa Renaissance Festival
Huzzah and Cheers for 38 Years!
It's time again for the Bay Area Renaissance Festival. Journey back in time as more than 100 merchants contribute to the atmosphere of this charming 16th century village.
Experience live armored jousting, 12 stages of entertainment, 7 theme weekends, and fun and food for the whole family!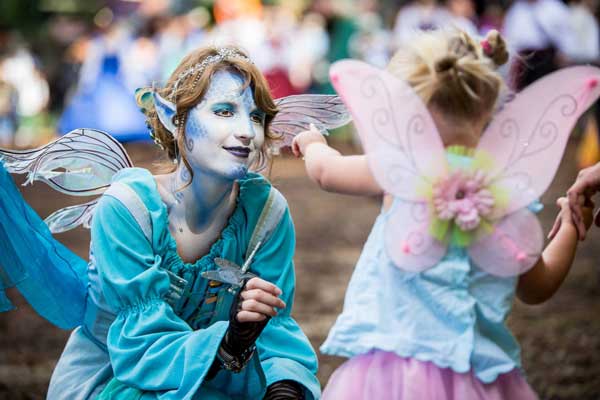 Featured for 2016:
Weekly Mini Food Festivals The festival will host mini food festivals.

Tickets are available inside the festival for $10. Patrons will enjoy a new and unique sampling event each week.
Keggs and Eggs After Hours: On March 19th the Patrons are invited to participate in an ALL NEW After Hours event that features Bands, Craft Beer Tasting and an Adult Easter Egg Hunt
All NEW Gingerbread Building Competition: Patrons are invited to test their culinary craftsmanship in the ALL NEW Gingerbread Building Competition for a chance to win great prizes.
2nd Annual Mural Competition:
We are encouraging patrons to show off their creativity and submit a mural they've painted themselves! This year, contestants will get to choose between Mythical Creatures or Pirates for their theme. We will be offering a cash prize to the winner!
Free Beer Festival Friday:
With your ticket you receive one free beer with your purchase on the only Friday we are open! We will also be offering free tickets to anyone with a Military ID and First Respondents.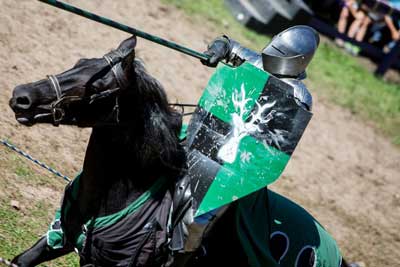 2016 Theme Weekend Activities:
Pillage the Village: February 6th & 7th: Arm Wrestling Championships, ALL NEW Craft Beer and Pickled Everything Festival, and Biker Weekend.
Chocolate Fantasy: February 13th & 14th: ALL NEW Wine and Chocolate Festival, Gingerbread Building Competition, Free Vow Renewals, Fencing Competition, and the ALL NEW Whirlwind Wedding Wars.
Highland Fling: February 20th & 21st: Florida State Highland Heavy Game Championship, Scottish Dancers, Beer Tastings, Celtic Village, and a Men in Kilts Competition. ALL NEW Craft Beer and Gourmet Pretzel Festival.
Time Travelers: February 27th & 28th: Steampunk Invasion and Costume Contest, Belly Dancing Championships, World Market, Dr. Who Costume Contest and ALL NEW Wine and Cheese Festival.
Shamrocks & Shenanigans: March 5th & 6th: Largest St. Paddy's Day Party in Tampa, Green Beer, Highland Heavy Games, Celtic Village, with Men in Kilts Competition and ALL NEW Craft Beer and Irish Fare Festival.
Free Beer Festival Friday: March 11th: Every ticket gets a Free beer! Military and First Responder Appreciation, Ladies' Shopping Day, School Day, and the Masquerade Ball that night!
Pirates and Pets: March 11th, 12th & 13th: Pet Fest with Vendors and Entertainment, Weiner Dog Races, Perfect Pirate Competition, tattoo competition and ALL NEW Craft Beer and BBQ Festival.
Barbarian Brew Fest: March 19th & 20th: ALL NEW Craft Beer and Smoked Foods Festival, Best Beard Competition, Craft Beer Takeover, and the State Royal Archery Championships, ALL NEW Keggs and Eggs After Hours!
The Bay Area Renaissance Festival is a first-class experience whose 38th season begins on February 6, 2016 and ends on March 20, 2016. The Festival is open weekends and Friday March 27, 2015 from 10 am – 6 pm rain or shine. Admission at the gate: Adults $20.95; Children 5-12 $12.95; four and under are free!

Discount tickets are available at participating Circle K and Walgreens stores, at MOSI, or online at www.BayAreaRenFest.com
Where is the Tampa Bay Ren Fest?
The Tampa Bay Ren Fest is at The Museum of Science and Industry (MOSI, Tampa)
11315 North 46th Street, Tampa, FL 33617
When is the Tampa Bay Renissance Festival?
February 6, 2016 and ends on March 20, 2016.
The Renissance Festival is open weekends and Friday March 27, 2015 from 10 am – 6 pm rain or shine.
Tampa Bay Ren Fest Discount Tickets
Discount tickets are available at participating Circle K and Walgreens stores, at MOSI, or online at www.BayAreaRenFest.com